Minnesota Casino Guide has Reviews of MN Casinos
Welcome to Minnesota Casino Guide; the premier place to find gambling information for each of the 20 different casinos in MN. If this is your first visit to our website, we'd like to thank you for stopping by and we sincerely hope that you'll find the information that you're looking for. If you're a returning visitor, we'd like to thank you for your loyalty and for helping to make our website one of the most popular resources for finding information about Minnesota casinos.
To the right, you will find a clickable casino map featuring the location of all 20 casinos, poker rooms, and race tracks in Minnesota. To view a larger map, be sure to check out our Minnesota casinos map, which is fully interactive and extremely helpful in finding MN casinos that are close to you.
Online Casinos with Real Money Play
Featured Minnesota Casinos for 2023
Below you will find some of our featured Minnesota casinos. To see more, we encourage you to check out our list of casinos in Minnesota, which includes a list of all 20 casinos in MN and what they have to offer. This page of our website makes it easy to compare casinos to one another to determine which of the 20 different Minnesota casinos is the best casino for you.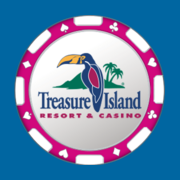 Minnesota Casino Promotions & Events
The great thing about Minnesota casinos is that there is never a shortage of promotions and events to keep you entertained with each and every casino trip that you take. As proof of that, we have compiled a comprehensive list of both the ongoing and upcoming promotions and events for each of the different casinos in Minnesota. Simply use the navigation arrows below to browse through the latest Minnesota casino promotions and Minnesota casino events because we're confident that it won't take long for you to find something that you're interested in learning more about.
We encourage you to check out the Minnesota casino promotions section of our website as well as the Minnesota casino entertainment section of our website to see promotions and events for each individual casino in Minnesota.