Best Online Sportsbooks in the USA
The gambling landscape in the US has changed dramatically since the rules on sports betting were eased in 2018. Since then, a number of new sportsbooks have appeared while others have expanded their existing operations but which are the best online sportsbooks to follow?
The Top 5 US Sportsbooks at a Glance
Plus a bonus pick:
List of the Best Online Sportsbooks of 2023
Best US Online Sports Betting Sites
See a couple of sportsbook reviews, betting tips and a guide about the best odds and betting options when it comes to the major sports leagues and online betting in the USA.
Betonline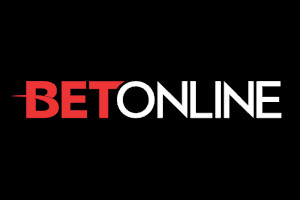 Betonline boasts one of the largest selections of funding options in the industry and the facilities are certainly impressive. Customer service is also very efficient and the live chat operator is always a bonus.
The welcome promotion starts to offer serious money once again with a 50% match on deposits worth up to $1000. Meanwhile, like other online sportsbooks, Betonline also offer a little boost with a 5% bonus for Bitcoin users.
We might like to see more offers for existing customers and online sports bettors but competitive odds provide the value in that respect.
Bovada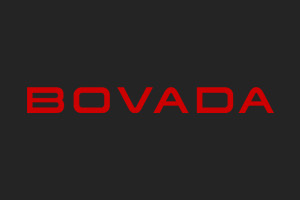 With a 50% matched sportsbook bonus worth up to $250, the welcome promotion at Bovada could, perhaps, be bigger but it's a useful way to start things off. There are reloads too and the regular odds across the top American sports provide plenty of value.
Bovada are an online betting site widely known for providing more prop bets and online betting options than most and we certainly found that to be the case. The choice of markets is a big plus, and great customer service backs up a trusted name that has been in business since the 1990s.
MyBookie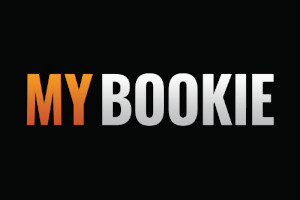 Things get off to a great start at MyBookie where new customers and new bettors can get a mighty match on their opening deposits worth up to $1000. There's also a $20 chip which can be used to try out the online casino.
There are weekly reloads too and a Refer a Friend scheme so there are lots of online sportsbook bonuses to take advantage of. Once on board, the live sport betting platform here is a big plus and the odds are competitive for inplay and ante post stakes.
The list of payment options could be wider but this is a good all-round package.
BUSR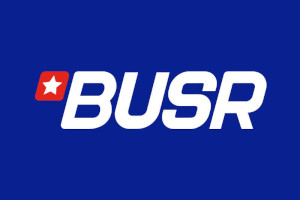 At BUSR, the online sports betting journey also begins in a positive way with a $10 free bet and a 100% matched welcome bonus worth up to $500. Generous reloads and other promotions are in place for the life of the account.
The range of sports offered is a comprehensive one and it's good to see horse racing covered under a separate book. The payment methods could be wider but there should be some means for everyone to get on board. Customer service is effective but the live chat operator isn't that easy to find.
Sportsbetting.ag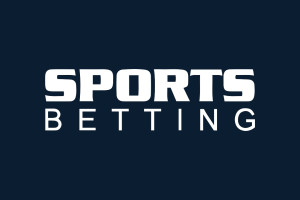 The welcome deal at sportsbetting.ag offers the same value with up to $1000 on the table as a 50% match. This is another outlet where we might like to see more promos for existing customers or sports bettors, but there is an ongoing 25% reload bonus.
This is another website where the live betting platform is exceptionally good while sportsbetting.ag also provide a wider set of eSports markets than most. While all the best American leagues are covered, we might like to see more sports and betting options in total but this is another great all-rounder.
Ranking Methodology for Sportsbook Performance
The sportsbooks that make it through to this list of recommendations must meet some challenging criteria in order to qualify. Among the points that we're looking for are a wide choice of payment facilities plus the ability to bet on mobile.
A good selection of sports and betting markets should also be listed by the provider. Competitive odds have to be backed by some generous offers, deposit bonuses and promotions that will give value to each customer.
Effective customer service has also helped the following sportsbooks to make it to the top of our list.
A Guide to Choosing the Best Online Sportsbook in the US
Top Sportsbook Sign Up Bonuses and Promotions
Online sportsbooks will always look to encourage sign ups by issuing a series of offers and promotions. Many of these will appear generous but potential customers should always check the terms and conditions first.
Rollovers are important and you should check on the amount of times you will need to play through a bonus before claiming any profits. Free bet tokens are likely to have expiry dates and these are among the points that should be checked.
Customer Service
Everyone needs a little help at times and, by having effective customer service, an online sportsbook can make sure that account holders stay with them for longer.
Choice is important here and there should be a number of ways to get in touch. Live chat is by far the quickest way to answer queries and it obviously helps if the chat operators are available 24/7.
As back up, a webmail, a dedicated customer service email address and a toll free phone number are desirable at online sports betting sites. Whichever method is used, the answers should be fast, courteous and efficient.
Sports Betting Types
A good choice of sports betting markets is also needed for online sportsbooks to acquire a strong reputation that sees them recommended to the sports betting community. Certain types of bets are more popular than others in the United States so we want to see the following included:
Moneylines
A moneyline bet is a stake on a player or team to win their match. Occasionally known as 'result betting' the moneyline pick relates specifically to the event winner.
In some sports, there may be scope for a tie but, in general, it's all about picking one team or one individual.
Point Spreads
A point spread relates to the winning margin in a game so it's available on the vast majority of sports. A range of points margins will be supplied by the sportsbook – such as 0-5, 6-10 and so on – and the bettor has to make their best judgement.
Parlays
A parlay is a multiple bet where more than one outcome is selected. For example, you may pick the Buccaneers and the Packers to win their respective games on a specific NFL weekend.
For the Parlay bet to deliver a return, all of the individual selections would need to win.
Prop Bets
A prop is a bet on an event happening (or not happening) and that event does not have a direct relevance to the result. For example, a prop bet may feature the first touchdown scorer in the NFL or the highest scoring quarter in an NBA game.
Teasers
A teaser is a more complex form of betting that suits those who are more experienced. Essentially, it involves exchanging points for volume.
There are generally two bets – a point spread and a totals – and the bettor can adjust the figures within those bets to aim for more favorable odds.
Totals Bets
This bet relates to the total number of points that two teams are expected to score in a match. Totals betting can be applied to many sports but it is most prevalent in American football and basketball.
The sportsbook will publish a series of potential totals and it's the job of the bettor to stake Over or Under one or more of those lines.
Payment Methods
If a sportsbook offers a wide choice of funding options, they have a better chance of attracting a bigger customer base. It's a simple equation and the list should start with wire transfers plus VISA and Mastercard.
Cryptocurrency is more widely used in the US and many online sports betting sites even tie promotions to it. Other methods that we can generally expect to see will include Zelle, DASH, Ethereum, Litecoin, PayNearMe, Payslip and Direct Pay.
Deposit and Withdrawal Options
The best sportsbooks tend to have a page on their site dedicated to payments. Here, they will outline minimum and maximum levels plus other important information such as the time it takes for deposits and withdrawals to hit your account.
You'll also see if there are any charges made and, in the main, all transactions should be free. Having a page of this kind helps to build trustworthiness through communication and, if there are any further questions, betting site customers can simply get in touch via the help facilities.
Mobile Betting
It's not always possible to be at a laptop or static desktop when we want to make a bet. Carrying out a transaction via mobile offers added convenience in all areas of ecommerce and the sports betting industry is no exception.
What we really want to see from our recommended sportsbooks is a dedicated app which is free and fast to download. Sports betting apps must also be safe and secure to load and an explanation on security levels should be supplied by the sportsbook.
Whether you have an app or you are using the regular mobile friendly website, the functionality should match that of the main sportsbook website. It should be easy to navigate through the sports and the sports betting events and it must be a quick process when it comes to placing a bet.
Mobile betting should mirror the static page experience but with greater speed, and that's another way in which we judge our recommended online betting sites.
Currencies and Languages
The vast majority of US sports bettors are going to want to see English language used across the online sports betting site while $ USD will be the preferred currency. The recommended online sportsbooks on this list will adopt these as their default but, if any customer betting online does want to change currency and/or language, this can be done in settings.
Odds
There are three main types of odds used by sportsbooks. These are American (also known as Vegas odds) plus fractional and decimal. When setting up an account, the majority of sportsbooks in the US will default to American odds which is the preference for most bettors.
Those odds can be changed on registration or at a later date by going to the settings page.
Odds Conversion
There are many odds conversion tools that can help out if needed. When you have placed bets over a longer period of time, it can be easy to transfer decimal into American. Fractional can be more problematic when prices move on beyond the regular 5/1, 6/1, etc.
However, a quick search will uncover the best odds conversion tools but it's far easier to reset odds to suit your preferences from within the online sports betting site.
Best Sports Betting Site by Sport
We've listed the potential markets that best sports betting sites can cover and we'd like to see as many as possible within the following. All of these are core major sports that attract a lot of interest from the sports betting community and the sports bettor in the United States, and are covered by the online sports betting industry and the most popular online sportsbooks.
NFL Football Betting
The National Football League season starts in September each year while the Super Bowl, the following February, determines the winner of the Vince Lombardi Trophy. From the 2023 campaign onwards, 32 football teams play 17 games each during the regular season and the best performing franchises progress to the playoffs.
Our recommended sportsbooks are expected to provide main markets and prop bets including Point Spread, Overs and Unders, Moneylines, Futures Betting and, on occasions, First Touchdown Scorer.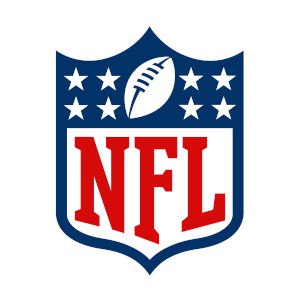 NBA Basketball Betting
Each season of the National Basketball Association is set to begin in October with the finals series rounding things off the following May. 30 teams from the US and Canada play 82 games each in the regular season with the aim of making it through to the playoffs.
That's a lot of basketball to cover and we want our sportsbooks to offer top odds and a great set of markets for every game. Bettors will expect NBA moneyline markets, plenty of point spreads and some Overs and Unders betting in regards to Total Points.
MLB Baseball Betting
Major League Baseball began in 1903 and the current MLB competition features 30 teams – 29 from the US and one from Canada. The format includes a regular and postseason and will generally run from early April through to early November.
There's more than 150 games in every campaign so there is plenty of scope for MLB Moneyline betting plus MLB run lines, MLB totals plus Over/Under picks.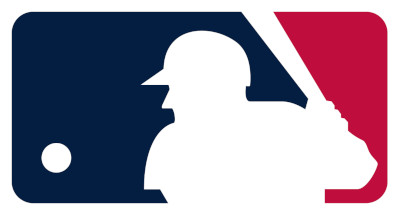 NHL Hockey Betting
Canada has a higher representation in the National Hockey League and the sport is hugely popular across North America. A total of 32 sides take part in a season that is generally in place from October through to June.
There are fewer games – around 80 – across an NHL campaign but it's still a busy schedule with lots of room for sports betting markets from our recommended sportsbooks. There's a great deal of potential here but many NHL bettors like to focus on NHL Prop Bets, NHL Grand Salami and NHL Futures.
College Basketball Betting
The colleges are the breeding grounds for the future stars of professional sport and the matches attract huge attendances in their own right. College basketball is serious business and that interest extends into the betting community.
Not all sportsbooks take the college leagues seriously so this is a key area where we judge the willingness of our recommended sportsbooks to get involved. College basketball betting markets should mirror those from the NBA so we want to see Futures, Live betting, in-game odds, Moneyline, Parlays, Point spread, Props, Teasers and Totals.
College Football Betting
College football is also vital to the future of the NFL. The big names go through the college process to be picked up in the draft which takes place ahead of each new campaign.
As with basketball, college football is well attended with millions watching the big games which are picked up by the TV broadcasters. Once again, not all online sportsbooks offer wide coverage so, we look to our recommended panel to provide options including Moneyline, Point Spread, Totals, Props, Parlays, Futures, Teasers and Live Betting.
Helpful Tips for Choosing the Best Online Sportsbook
Do Your Research to Find the Best Online Sportsbook
This is where you discover all the important information relating to your prospective bookmaker. When were they established and have they built up trust with the betting public over a number of years?
Are they licensed and regulated by the relevant gambling commissions and are therefore allowed to provide sports betting services within the United States? Are they secure with strong encryption to protect your sensitive information from third parties?
All of this information should be found within the main online betting site. In terms of independent reviews relating to the fairness of the operation, you can check recommendations such as our reviews. Forums can also provide useful insights at times.
In summary, a trusted recommendation is often the best way to identify a good online sportsbook but there is plenty of research that you can do to back this up.
Always Read the Bonus Ts and Cs of the Online Sportsbook
Any sign up bonuses listed by the online sportsbook will be subject to terms and conditions and it's vital that the customer fully understands the rules. It's common for betting companies to issue matched bonuses on initial deposits and one of the most important points to look for is the rollover.
Also known as a wagering requirement, a rollover requires players to play through the bonus, and sometimes the deposit, a certain amount of times before any bonus funds can be released. Minimum odds on those rollover bets are likely to also apply.
If free bet tokens are issued, it's recommended to check on their expiry dates and on any minimum odds that apply when they are used. These are just two of the more common terms but it's recommended that all ts and cs of sports betting sites are studied in full.
Check Payout Options for the Online Sportsbook
Check all of the betting site payout options and see if they are acceptable to you. The bookmaker will usually have a dedicated page telling you which withdrawal methods are available and the minimum and maximum amounts that are involved.
That information should also touch on the question of charges and timescales. The best online sportsbooks do not make charges for withdrawals but there could potentially be some fees from the provider which will need to be checked separately.
A standard timescale for withdrawals is 48 hours and anything longer than that could be an issue. If this information isn't clearly available on the website of the online sportsbook, we suggest getting in touch with customer services.
State Betting Guides in Detail
This underlines the type of betting available in the states that have opened for gambling. While some regions allow sports betting, not all of them permit their residents to place bets online. The position is correct as of October 2021 and is subject to change, both in terms of existing states and for the potential for others to allow legal sports betting in the future.
Where is Sports Betting Legal in the USA?
This is a very fluid landscape but, at the time of writing in 2023, the following US states have made sports betting legal.
New Jersey
Pennsylvania
Arizona
California
Colorado
Illinois
Indiana
Iowa
Maryland
Michigan
Nevada
New Hampshire
Oregon
Rhode Island
Tennessee
Virginia
Washington DC
West Virginia
Wyoming
There are states on that list who have come on board as recently as 2023 so there will undoubtedly be more additions in the near future.
Colorado
Racetrack betting and offline betting at designated halls in the physical world is permitted in Colorado but online gambling is not allowed at present.
Illinois
Illinois is open to all forms of sports betting, both online and offline in the physical betting halls.
Indiana
All forms of betting are allowed in Indiana, both online and offline sports betting.
Iowa
Iowa is another state which currently allows online sports betting as well as bets placed in the offline outlets.
Michigan
All types of sports betting are permissible in Michigan: Both online and offline bets are allowed.
Nevada
Nevada is a state that has embraced casino play for decades so it's no surprise that they allow online and offline sports betting. However, there is no betting allowed at Racetracks.
New Hampshire
The State of New Hampshire mirrors the regulations laid down in Nevada. There is no Racetrack betting allowed but residents can bet online and in regulated sports betting halls.
New Jersey
Another state to have allowed widespread casino play for many years, New Jersey permits its residents to bet in person at racetracks and sports betting halls. However, there is no online betting allowed at present.
Oregon
In Oregon, the only form of sports betting allowed at the time of writing is in licensed betting halls offline. Online betting and Racetrack betting are illegal at present.
Pennsylvania
Pennsylvania is very open because all forms of betting are allowed here. Residents can stake online and also offline – both at Racetracks and in physical betting halls.
Rhode Island
The tiny state of Rhode Island has opened up to all forms of betting. Its residents can stake at the Racetracks and betting halls and they can also bet online.
Tennessee
Only one form of betting is allowed in Tennessee and that's at a physical, licensed betting hall. At present there is no online or Racetrack betting available.
Virginia
There is no scope for online betting available in Virginia at the time of writing. However, residents are allowed to bet in person at Racetracks and in physical betting establishments.
West Virginia
All forms of betting are available to the residents of West Virginia. Online play is allowed while customers can also stake in person at betting halls and Racetracks.
California
Online sports betting is allowed in California but residents are not able to stake in physical betting halls just yet. It is, however, legal to place bets with licensed providers at Racetracks.
Washington D.C.
Sports betting is allowed but it is highly restricted in Washington D.C. Players can stake in person at one of a small selection of licensed betting centers but it is illegal to bet online or at Racetracks.
Best Online Sportsbooks FAQs
Is Sports Betting Legal in the USA?
Legislation passed by the US Supreme Court in 2018 overturned an earlier PASPA ruling that had outlawed all sports betting. So, sports betting is legal in theory but every state has to make a decision on this.
In the present day, many US States have made sports betting legal while others have yet to lift the ban so the answer to this question depends on where you happen to live in the country.
What Online Sportsbooks Accept PayPal in the US?
PayPal does not often work with sportsbooks and it's rare to find them listed as a payment option anywhere in the world. This is especially true in the United States where the world's biggest eWallet has been slow to respond to that ruling by the US Supreme Court.
Bovada are the only sportsbook from among our recommendations who accepts PayPal at the moment. The situation is similar across all operators but this position could improve in the future.
Do Online Sportsbooks in the US Pay Out?
Best online betting sites will always pay out on a fair bet. Follow our recommendations and always check on the sportsbook's licensing and regulation. Details of this are usually shown at the bottom of a homepage while some operators have a separate page dedicated to this point.
There are some rogue online sportsbooks around who are unregulated so customers should aim to follow these tips in order to stay safe.
Closing Thoughts for Finding the Best Online Sportsbooks in the US
Multiple sportsbooks have appeared in the wake of that Supreme Court ruling in 2018 while others were already in place prior to that legislation. In the main, the top online sportsbooks are those that were set up prior to 2018 and have merely increased their coverage since.
New operators can still come through to impress but we have our top five recommended popular online sportsbooks for anyone looking to sign up and play with a US online sportsbook.