The Best Online Betting Sites Canada Has to Offer
Sports betting in North America has come under the spotlight in recent months thanks largely to the relaxation of online gambling laws in the United States. Canada has been open to online sports betting for many years, but in the recent years the operators are starting to give the country more attention as an indirect result of the changes south of the border.
Many top sportsbooks are open to Canadian players but which are the best sports betting sites in Canada and what should we be looking for when it comes to opening an account?
Best Online Sports Betting Sites
Tips for Choosing a Canadian Sportsbook
The Canadian sports betting market is becoming more and more attractive, but there are lots of factors to consider when choosing online bookmakers and here's what the best online Canadian sports betting sites have to provide.
Read the Bonus Ts and Cs
This is an important point for both welcome offers and any ongoing promotions that a sportsbook or betting site in Canada may have put in place. Just because the numbers involved sound exciting, do the terms and conditions mean that it's not worth working through them?
Among the things to look for, when intending to place sports bets online, are the wagering requirements. These are also referred to as rollovers and they will ask you to play through the bonus a certain amount of times before you can draw any profits. So, for example, if a $100 bonus has a 5x wagering requirement then you will have to stake $500 before making a withdrawal.
Expiry dates should also be checked if there are free bet tokens. All free bets will need to be used within a certain period: Many will have a 7-day expiry limit while others will be much shorter at 4 days.
Minimum odds requirements for rollovers and free bets should also be checked but it's important to read through all of the ts and cs in full.
Deposit and Withdrawal Options
All of the best betting sites in Canada will list bank cards – VISA and Mastercard – as a means of depositing to and withdrawing from your account. Many will also offer wire transfers but the best sites should list more options.
Global eWallets including PayPal will help more customers to get on board while Skrill and Neteller are rarer but may be found in places. Other financial institutions that are more familiar to Canadian customers include Interac and Instadebit and it would certainly help to build a customer base if these were present.
Smartphone Betting Option
Mobile betting, betting on the go offers flexibility and, for those who can access the live betting markets, it's essential. All top betting sites in Canada should offer a mobile option for a mobile device, and, at the very least, it should be easy to log in to a dedicated mobile betting site.
Ideally, new players in Canada should be able to download an app. Sports betting apps should be free and fast to download and it should also be available for both Android and iOS devices, plus iPads and other tablets. Speed can be essential in order to get the best sports betting odds before the sports betting markets change and that's why it's vital to have a Smartphone betting option.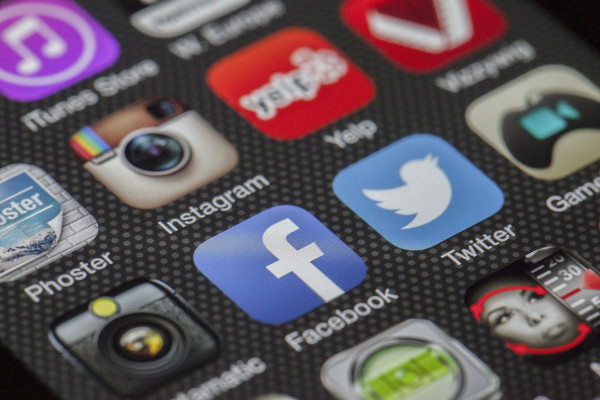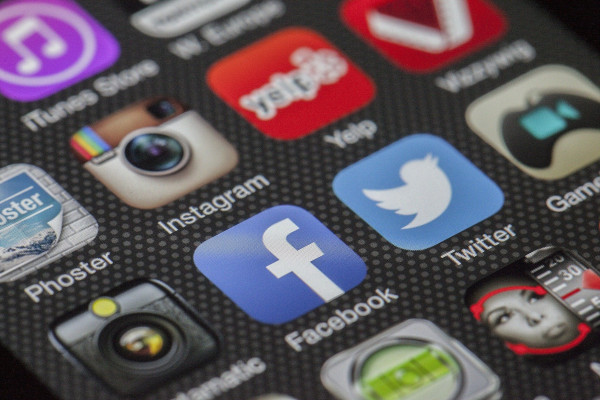 Type of Bets
A wide choice of bets also helps an operator get onto the list of best Canadian online sportsbooks. Everyone wants to consider the straight moneyline bet at times where the task is to pick a winner between two sets of opponents.
The best bookmakers will offer much more: There should be points spreads and a whole host of props such as Total Points, Highest Scoring Period and Individual player bets for the CFL, NFL and other major popular sports.
Avoid Blacklisted Sportsbooks
Naturally you should only play with a trusted Canadian sports betting site but how do you spot the rogue and blacklisted operators? The absence of licensing and regulation details should be a big red flag: Sports betting companies should list all of this information at the bottom of their homepage and this is a concern if these details are missing.
If in any doubt on this matter, players should make a search of the company and look for their licensing status. It can also be a good idea to follow online sports betting forums for details of any scams or rogue sportsbooks.
Languages and Currencies
When you access sports betting in Canada, the sites that are based in the country are likely to default their language settings to English with the currency showing as $CAD. The offshore sports betting sites that are open to Canadian players may not do this automatically.
The important point is that it should be easy to change those defaults if possible. Usually this is done on sign up but it can be possible to alter things at a later date. If you want to play in CAD and are unsure how to change, simply fire over a question to customer services.
Customer Service
Speaking of customer service, we all need a little assistance at times. A sportsbook should provide a number of ways in which to get in touch and it's always good when a live chat operator is available.
Chatting live can answer our queries in the fastest way possible and, ideally, they should be online 24/7. Other forms of communication would include email, a webform and possibly a toll free telephone number.
Bonuses, Free Bets and Promotions
Canadian sports bettors demand consistently high competitive odds from their sportsbook but it helps to add value to the account when bonuses and promotions are published. Here are the types of deals that you may find.
Deposit Match
This offer will provide a match on your opening deposit based on a specific percentage and subject to a maximum limit. You may get 50% or 100% matched bonus funds and the bonus could come in with a ceiling of $50, $100 or maybe more.
It's a generous way to start an account but remember to check any wagering requirements along with all the ts and cs.
Free Bets
With most sports betting sites Canada players can find these offers at any time during the life of the account. They can come in return for a small opening stake or they might be attached to a promotion for major international events for major sports such as the Super Bowl or the Soccer World Cup.
Typically, sports bettors will make a qualifying bet: it could be $10 Canadian dollars and they may get a free $30 in return. Remember that minimum odds are likely to apply to free bet tokens and there will always be expiry dates involved.
Bet Credits
A bet credit is similar to the above mentioned, and they can be used in the same way. These are free tokens where you can stake on an event without using your own funds.
A bet credit may appear as part of a promotion: For example, an offer may provide refunded losing stakes if a certain set of circumstances are met during a match. That refund is sent as a bet credit and, once again, there are likely to be minimum odds and expiry dates attached.
Reload Bonus
This works in the same way as welcome bonuses but, this time, the match is on a subsequent deposit. Some Canadian betting sites will be generous and apply a matched deposit on your second, third and fourth credits. Others may have a weekly reload in place that you can claim every seven days.
Remember to check those minimum and maximum qualifying deposits together with any wagering requirements that are applicable.
Best Sports to Bet on in Canada
The best betting sites Canada has to offer should always provide a good variety of sports, but the following are the most popular among Canadian sports fans.
NFL Football Betting
There are no Canadian football teams in the NFL but this remains a hugely popular league north of the border. The season traditionally starts in September with the Super Bowl deciding the winner of the Vince Lombardi Trophy in early February.
Canadian sports betting sites offer a wide variety of markets for the NFL but you can always switch to the Canadian version, the CFL, if you prefer.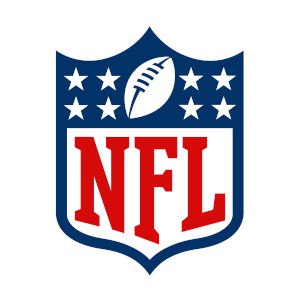 NHL Hockey Betting
Possibly ice hockey being the most popular sport in Canada, Canadian teams are more widely represented in the National Hockey League and, in fact, they have been among the most successful sides in the sport. In fact, the Montreal Canadiens still have the highest number of titles at the time of writing in 2021.
25 teams from the United States and seven from Canada currently compete in a competition which runs from October through to the following June. Every online Canadian sportsbook gets behind the NHL in a big way with lots of markets and competitive odds.
NBA Basketball Betting
Canada have just one representative in the National Basketball Association but the Toronto Raptors are a potent force in the game and they won the NBA Championship as recently as 2019.
The Raptors are just one of 30 teams who take part in a gruelling NBA season which traditionally begins in October and ends at the start of the following June. There is a lot of basketball to get through, both in the regular season and the playoffs and it's a time when Canadian sportsbooks are also busy with their wide range of basketball markets.
MLB Betting
The Toronto Blue Jays are Canada's representatives in Major League Baseball and, like their NBA counterparts, they have also won the biggest prize in the sport. The Blue Jays won the World Series in 1992 and 1993 and are still a dangerous force in MLB.
Baseball in America has a shorter season, lasting from March through to October but there's still a huge interest among Canadian sports spectators and the wider betting community. Most sport betting sites in Canada will open a range of betting markets for the winner of the World Series way in advance of the new season while additional betting options including Moneyline Winner, Points Spread and other props will be published.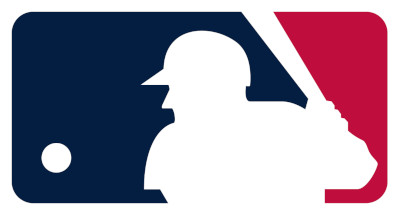 College Football Betting
College football, both in Canada and the United States, is more of a specialist sport and not every Canadian sports betting platform will have markets for this. Where it is available, the markets for online bettors should be just as wide as those that are provided for the NFL.
Moneyline, point spread and all the props should be in place. College football may not get such a wide coverage from the sportsbooks but it attracts a huge viewing audience and there is definite interest among Canadian bettors.
Best Canadian Sports Betting Sites FAQ
Is Sports Betting in Canada Legal?
Sports betting in Canada is legal but it is highly regulated and restricted by existing national legislation and the Canadian gaming association. Operators based within Canada have to pass strict rules in order to obtain a government issued gambling license and be able to trade here.
Offshore sportsbooks can also provide services to Canadian residents subject to eligibility criteria. There are additional rules such as the fact that single bets are not currently allowed. Players must stake on a parlay of two selections or more.
In short, while sports betting in Canada is legal, there are strict rules in place. It is also important to mention that legal gambling age in Canada varies from province to province.
Do Online Sportsbooks Accept PayPal in Canada?
Unfortunately, sportsbooks based in Canada do not accept PayPal as a means of funding. It might be possible to find an offshore sports betting site with Paypal as an option but even the best Canadian sportsbooks do not have this eWallet on their schedules for Canada sports betting.
Closing Thoughts
While there are those restrictions on gambling within the country, there's still plenty of choice when it comes to finding Canadian sportsbooks. There's a good selection of operators based inside Canada and even more options from those offshore betting sites that are open to Canadian citizens.
In this guide we've shown you what to look for in a Canadian online sportsbook. There should be offers and promotions to take advantage of plus a good choice of available markets. Canada's favorite sports should get special attention with extensive sports betting options and competitive betting odds.
With all of this information, you can go into the market and find your favored online sportsbook or, you can keep in touch with this betting site and find out the key things, and all there is to know about our recommended betting sites in Canada.